Disclaimer
We received a request from Augustina Baker (TechWarn) to publish on our blog the contribution titled "Sacrificing Your Privacy in the Fight Against Covid-19: What You Need To Know" written by Jack Warner (TechWarn). We host and publish the guest post from Jack Warner, as received, declining any responsibility for the content and for the opinions expressed by the Author.
---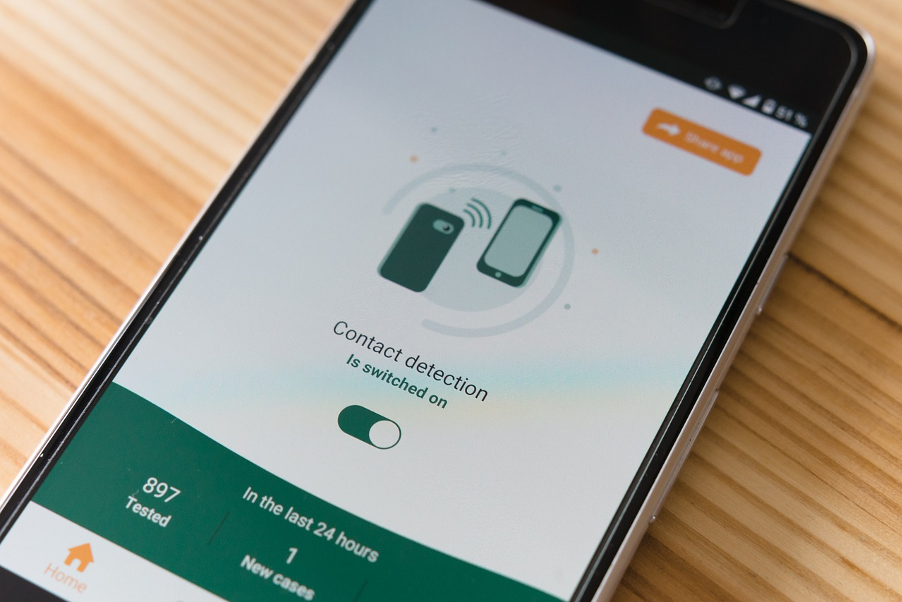 With cases of Covid-19 growing by the day, stakeholders in the healthcare sector are exploring a wide variety of technological solutions to stem the tide. Tech giants such as Google, Amazon, and Facebook have expressed interest in working with the World Health Organization (WHO) to combat the spread of the novel coronavirus as well as misinformation. Digital health communities all over the world are working with their respective governments to roll out solutions that can help monitor the spread of Covid-19 and facilitate better treatment. Contact tracing apps are the most common form of digital solutions for Covid-19 tracking. According to WHO, contact tracing is the process of identifying, assessing, and managing people who have been exposed to a disease to stop further transmission. When systematically applied, contact tracing breaks the chains of transmission of an infectious disease. Contact tracing is, therefore, an essential public health tool for controlling infectious disease outbreaks. We've also seen digital solutions for coronavirus prevention, diagnosis, and treatment.
Benefits of Technology in the Fight Against Covid-19
It has always been clear that technology will play a huge role in the fight against Covid-19 since the early days of the pandemic. East Asian countries such as Singapore and South Korea were among the first nations to roll out contact tracing technology in the early stages of the pandemic. As a result, these nations were able to contain the spread of the virus in their communities. As stated earlier in the article, contact tracing is an essential public health tool for controlling infectious disease outbreaks. If a person tests positive for Covid-19, they must speak to a contact tracer and provide information about people they have been physically close to. Close contacts will be asked to self-isolate for 14 days and if symptoms develop, they get tested and receive necessary treatment. Manual contact tracing involves employing thousands of people to track the spread of the disease and find new infections. A contact tracing app, on the other hand, will automatically alert the user if he/she has been in contact with a confirmed Covid-19 case. With mobile technologies assisting with contact tracing apps, governments don't have to hire thousands of public health workers to manually reconstruct the movements of Covid-19 patients and find new infections. Contact tracing apps have the potential to perform these tasks effortlessly at a fraction of the cost. Contact tracing apps save manual labour and are more cost-effective. Tech giants Apple and Google recently announced that they are in the process of developing an API for contact tracing apps. Privacy Concerns
The biggest obstacle facing contact tracing apps as a tool for combating the spread of Covid-19 is privacy. And while a recent survey by ExpressVPN shows a willingness to use contact tracing apps for the greater good among Americans, concerns about the potential misuse of user data still run high. States like Massachusetts, California, and New York — as well as cities such as San Francisco and Baltimore — are steering clear of contact tracing apps due to privacy concerns.
The old school approach is likely to be the model nationwide. Despite the willingness to voluntarily download a contact-tracing app, a lot of people are still worried that the government, as well as the private tech companies developing contact tracing apps, will misuse the data collected for contact tracing purposes.
It's easy to see why people are concerned about these apps using cell phone location data to track them. Furthermore, contact tracing apps are using Bluetooth technology to track the movement of Covid-19 patients, a technology that experts maintain is more invasive than GPS. Contact tracing apps can effectively slow down the spread of Covid-19, help ease restrictions, and expedite the lifting of coronavirus lockdowns. However, privacy concerns are derailing efforts to roll out contact tracing technology across the country. In an effort to ease privacy anxieties among the public, tech giants Apple and Google say that contact tracing apps developed using their API cannot collect any personal data.